Yolanda is a qualified regional and environmental planner with extensive knowledge and experience ... more
Vernese is an environmental management and policy specialist with more than fifteen years experience ... more
Ecoisle Consulting, offers exceptional project management and engineering support services, including conceptual and detail design, budget planning, and managing the execution of several capital construction projects, environmental assessments, and facility remediation or decommissioning projects.
Our Project Manager brings to bear approximately 10 years of experience in private consulting practice specific to environmental planning, development planning, and environmental management which include both desk and field studies throughout the English, Dutch, and French speaking Caribbean.
Our Enviromental Lawyer is a qualified attorney-at-law specialising in environmental law and policy, with a background in earth sciences and resource planning.
Ecoisle Consulting offers outstanding legal support services, legislative review and institutional analysis grounded in more than 16 years of public sector experience in the areas of physical planning, environmental management and sustainable development.
Mailing Address:
P.O. Box 5209, Warrens, St. Michael BB28000, Barbados, West Indies.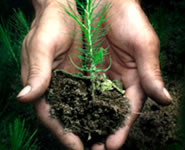 OUR MISSION
Ecoisle Consulting is committed to working in partnership with our clients to realise their development objectives by:
Being a catalyst for raising the consciousness of the value of the environment;
Dedication to the conservation of our natural resources; and
Empowering individuals and agencies to be wise stewards of the environment.